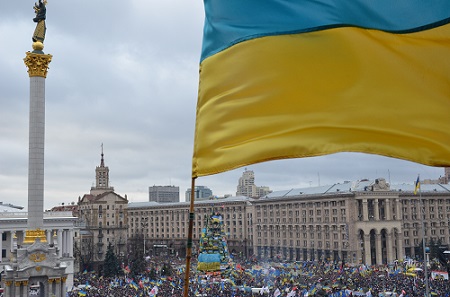 Several EU Member States are calling for tougher sanctions against Russia after its capture of three Ukrainian vessels and their crew in the Kerch Strait on 23 November. The Kerch Strait, a narrow pinch point between Crimea and Russia accessing the Sea of Azov, has been the site of growing tension between Ukraine and Russia in recent months. Ukrainian president Petro Poroshenko has imposed 30 days of martial law on the region in response to the incident.
According to the Reuters news agency, Karin Keissl, foreign minister of Austria, which currently holds the rotating presidency of the EU, said that the EU would consider sanctions depending 'on the exposition of facts and the further conduct of both parties'. Poland and Estonia have both expressed support for further sanctions.
US State Department spokesperson Heather Nauert told a regular press briefing in Washington that Europe could 'do more' to enforce sanctions imposed against Russia over its annexation of Crimea in 2014 and suggested that some EU countries should review their support for Nord Stream 2 – the pipeline under construction through the Baltic Sea – because 'it helps the Russian government'. The pipeline, supported by Germany, is contentious because it increases EU reliance on Russian gas.
In early November the European Parliament issued a non-binding resolution on the 'situation' in the Sea of Azov, namely the construction by Russia of a bridge to span the Kerch Strait between the Crimean Peninsula and mainland Russia, and the 'abusive manner' in which Russia inspects ships passing through the Strait.