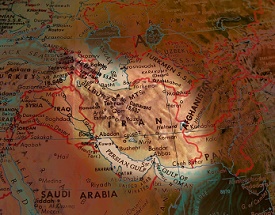 Difference of opinion between US president Donald Trump and his national security adviser John Bolton may account for the latter's departure from the US Cabinet, the Bloomberg news agency reports.
According to reporting, 11 September, sources said that at a meeting on 9 September, Treasury Secretary Steven Mnuchin supported the idea of restarting negotiations with Tehran. The report says: 'Trump told reporters at the White House that he's "not looking at anything" with regard to a meeting with Rouhani, but indicated he may consider easing sanctions on Tehran to make it happen. "We'll see what happens," he said after he was asked about backing off the sanctions, adding that he does not desire "regime change" in Iran.'
Bloomberg adds that a possible 'scenario' would see the US President joining a meeting between Iran's President Rouhani, and France's Emmanuel Macron, at the United Nations General Assembly on 23 September.
'Bolton built his career on a hard-line approach toward Iran, long calling for preemptive strikes on the country to destroy its nuclear program. His sudden dismissal immediately fueled speculation – and worry in some quarters – that the U.S. "maximum pressure" campaign might ease in a bid to lure Iranian leaders to the negotiating table,' the report said.