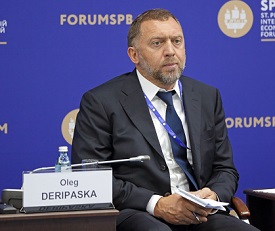 The Office of Foreign Assets Control ('OFAC') of the US Department of the Treasury says it has 'extended the expiration date of two general licenses relating to GAZ Group by issuing General License No. 13K – Authorizing Certain Transactions Necessary to Divest or Transfer Debt, Equity, or Other Holdings in Certain Blocked Persons, and General License No. 15E – Authorizing Certain Activities Necessary to Maintenance or Wind Down of Operations or Existing Contracts.'
License 13k explains that except as otherwise provided,
'all transactions and activities otherwise prohibited by 31 C.F.R. part 589 that are ordinarily incident and necessary
(1) to divest or transfer debt, equity, or other holdings in GAZ Group, or in entities in which GAZ Group owns, directly or indirectly, a 50 percent or greater interest, that were issued by GAZ Auto Plant (hereinafter, "Other Issuer Holdings"), to a non-U.S. person; or
(2) to facilitate the transfer of Other Issuer Holdings by a non-U.S. person to another non-U.S. person, are authorized through 12:01 a.m. eastern daylight time, July 6, 2019.'
In June 2018, news agencies reported that Russian oligarch Oleg Deripaska [pictured] was considering selling shares in the GAZ Group so as to remove US sanctions on the company. Deripaska was designated by OFAC in April last year.
See:
https://www.treasury.gov/resource-center/sanctions/Programs/Documents/ukraine_gl13k.pdf