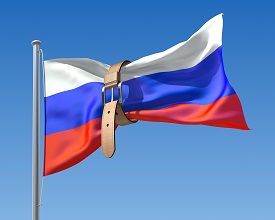 The US Department of the Treasury's Office of Foreign Assets Control ('OFAC') has issued several licences to aid the 'maintenance and winding down' of business with the Russian entities sanctioned by Washington in April.
General License 15, issued on 22 May, authorises specified transactions with Russian automotive manufacturer GAZ Group and its subsidiaries until 23 October 2018, extended from 5 June. GAZ Group is considered by OFAC to be owned (or controlled) by sanctioned individual Oleg Deripaska. The licence offers relief similar to that authorised by OFAC under General License 14 concerning aluminium giant, RUSAL, on 23 April.
General License 13B was issued on 31 May, superseding General Licence 13A. This licence adds EN+ Group to the list of entities – which comprise RUSAL and GAZ Group – for which the divestment, or transfer of debt or equity, is allowed. It extends the deadline for such activities to 5 August.
General License 16, issued on 4 June, authorises certain 'maintenance and wind down' activities with EN+ Group, EuroSibEnergo (or any entity owned by these companies or in which they have a direct or indirect 50% or more interest) until 23 October.
OFAC's General License 13B can be found here:
https://www.treasury.gov/resource-center/sanctions/Programs/Documents/ukraine_gl13b.pdf
OFAC's General License 15 can be found here:
https://www.treasury.gov/resource-center/sanctions/Programs/Documents/ukraine_gl15.pdf
OFAC's General License 16 can be found here:
https://www.treasury.gov/resource-center/sanctions/Programs/Documents/ukraine_gl16.pdf