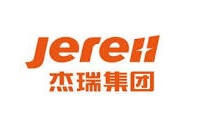 The US Department of the Treasury's Office of Foreign Assets Control ('OFAC') has reached a $2.8m settlement with the Jereh Group, an oilfield services company based in Yantai, China. Jereh has also reached a concurrent settlement with the US Department of Commerce's Bureau of Industry and Security ('BIS').
Between October 2014 and March 2016, Jereh exported products including spare parts, coiled tubing springs and pump sets from the US 'ultimately intended for end-users in Iran by way of China', in 'apparent violation' of the Iranian Transactions and Sanctions Regulations ('ITSR'). The 11 'apparent violations' were not voluntarily self-disclosed and so were determined by OFAC to be an 'egregious' case.
Although the chair of the Jereh Group issued a company-wide memorandum in 2011 instructing its employees to 'immediately cease and refrain from engaging in any business relationships with Iran or Iranian companies', and its template contracts were updated to include clauses prohibiting re-exports to Iran, OFAC highlighted the lack of development of any procedures to audit compliance with the 2011 directive, declaring that Jereh's export controls and sanctions compliance programme 'was non-existent or unenforced' during the period in which the exports in question occurred.
More information on OFAC's settlement agreement can be found here:
https://www.treasury.gov/resource-center/sanctions/CivPen/Documents/20181212_jereh_settlement.pdf