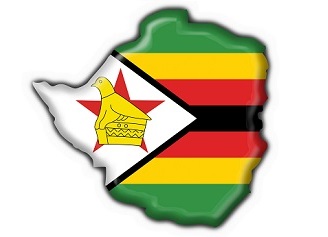 President Trump has extended the State of Emergency relating to Zimbabwe for one year. In an executive order, he said:
'On July 25, 2008, the President issued Executive Order 13469, which expanded the scope of the national emergency declared in Executive Order 13288 and authorized the blocking of the property of additional persons undermining democratic processes or institutions in Zimbabwe.
'The actions and policies of these persons continue to pose an unusual and extraordinary threat to the foreign policy of the United States. For this reason, the national emergency declared on March 6, 2003, and the measures adopted on that date, on November 22, 2005, and on July 25, 2008, to deal with that emergency, must continue in effect beyond March 6, 2019. Therefore, in accordance with section 202(d) of the National Emergencies Act (50 U.S.C. 1622(d)), I am continuing for 1 year the national emergency declared in Executive Order 13288.'
Robert Mugabe, leader of the Zanu-PF party which had ruled the country for 37 years, resigned in 2017 and was replaced by Emmerson Mnangagwa, known widely as 'The Crocodile'.
The executive orders pertaining to Zimbabwe can be found at:
https://www.state.gov/e/eb/tfs/spi/zimbabwe/eo/index.htm