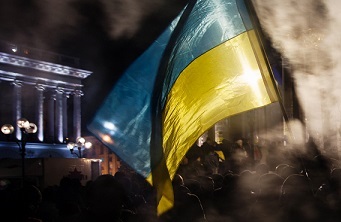 Russian Prime Minister Dmitry Medvedev has added scores of Ukrainian individuals and some entities to its Ukrainian sanctions list. Resolution No 1656, signed on 25 December 2018, added 245 individuals and seven companies to those subject to the blocking or freezing of funds, securities and property within the Russian Federation and a ban on the transfer of money from Russia abroad.
This is the second set of Russian sanctions against prominent Ukrainians and their businesses within two months. In November 2018, Russia sanctioned 322 individuals and 68 companies, including prominent government officials such as former prime minister Yulia Tymoshenko, as well as Ukrainian business and cultural figureheads. The move followed Ukrainian sanctions against Russian officials in early 2018. Tensions between Russia and Ukraine – on-going since the Russian annexation of the Crimean Peninsula in 2014 – have recently been raised by hostilities in the Sea of Azov when Russia seized three Ukrainian vessels and their crew passing through the Kerch Strait.
The latest action brings the total of Ukrainian individuals sanctioned under this regime to 567 and companies to 75.