The WorldECR Export Controls & Sanctions Forum 2016
13-14 October, 8 Fenchurch Place, London EC3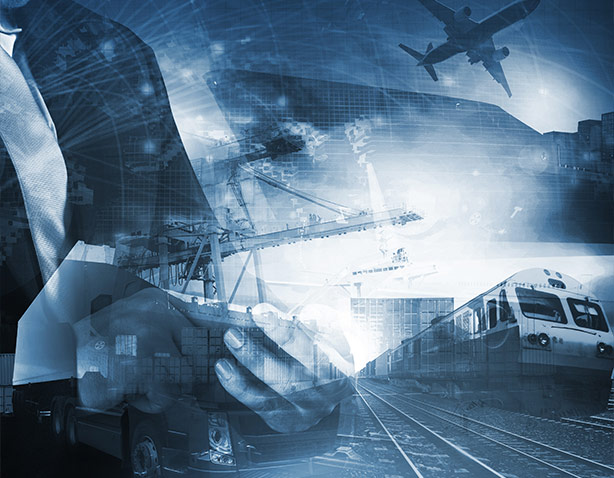 Speakers & Presentations
Josh Fitzhugh – Why it's right to put export control compliance at the heart of the business
Over the past five years the UK-managed portion of BAE Systems has revolutionised the way it approaches export control compliance. It has transformed from a small, decentralised group of ad hoc practitioners with little in the way of formal procedure and process into a corporate function with a defined mission, a robust procedural framework and a world-class functional capability.
The revolution has been a successful one. The company embraces a culture of compliance, and over the past five years has adopted a new Export Control Policy and Export Control Procedures and new ways of delivering and assuring compliance. Businesses and functions within the company have embedded the new requirements into their day-to-day activities.
In this presentation, Josh Fitzhugh, Group Head of Export Controls, will talk delegates through this compliance revolution, the challenges, and also its benefits, which have included better information on jurisdiction, classification and licensing; increased communication with third parties and suppliers; and significant improvements in overall compliance. As the company strives for excellence in customer focus, financial performance, programme execution and responsible behaviour, it knows effective compliance is a key element to realising these goals, and indeed to its ability to operate in the global marketplace.
.
Pierre Cardin – Wings over Tehran
In late January this year, shortly after Implementation Day, and taking full advantage of the post-JCPOA 'détente', Airbus announced that it had signed a preliminary deal with Iran Air that will see the airline take delivery of 118 aircraft – with associated training and support services.  The company also signed a civil aviation co-operation agreement with the Iranian Minister of Roads and Urban Development.
Many companies remain wary of business with Iran, despite the dismantling of U.S. secondary sanctions and some EU restrictive measures – but Airbus has proven itself ready to meet the country's urgent aviation needs.
In his presentation, Pierre Cardin, Airbus Group Export Compliance Officer, talks through the obstacles and how they were surmounted.
.
Alex Parker and Konstantin Bureiko – Update on key EU sanctions developments
Since taking the helm as High Representative for Foreign Affairs and Security, Federica Mogherini has steered the European Union's increasingly significant role as a player in international affairs. Much of that, of course, has been exercised through the prism of EU restrictive measures.
2015/2016 has seen the ratcheting up of pressure against Russia and North Korea and the so-called Islamic State, and the suspension or relaxation of measures against Iran and Belarus. Each impacts on the scope of a company's regional operations – indeed, the shifting topography of EU sanctions has been keeping business very much on its toes.
In this presentation, Alex Parker and Konstantin Bureiko of law firm Debevoise & Plimpton scope out the measures taken by the EU to assert its foreign policy position, the overlap with actions taken by the U.S. Department of State, how they've been applied in practice, appropriate responses, and where policy might be headed in 2017.
Roger Matthews – BREXIT and its possible implications
The result of the United Kingdom's referendum on its European Union membership has opened a veritable Pandora's Box about the UK's future trading relationships and more.
Will 'splitting the pack' have diluted the EU's effectiveness as a foreign policy player? And will the UK begin to consolidate its own unilateral approach to foreign policy and sanctions issues?
How will intra-EU exports of dual-use goods be affected by BREXIT? Will longestablished procedures, well understood by industry, require wholesale revision?
And what will BREXIT mean for trading partners with the UK from beyond the EU, such as the United States, Canada and Asia?
So far, clear answers to such questions have yet to emerge (indeed, it may be months before they do). But in this presentation Roger Matthews, senior lawyer at Dechert LLP, explores how business should be taking stock of Britain's momentous move out of Europe.
Julie Cooper – Weathering the storm: How an oil service company navigated new territory in Russia
Between March and September 2015, the European Union and the United States imposed sanctions against Russia in response to what both saw as the Kremlin's destabilisation of Ukraine and annexation of Crimea. Amongst the measures were included a requirement for the prior authorisation of energy-related equipment and technology – with a presumption of denial for some kinds of deepwater and Arctic projects.
As an international oil and gas service company, Weatherford belongs to an industry that finds itself particularly affected by the sanctions and restrictive measures imposed on Russia by the United States and European Union in the wake of Moscow's annexation of Crimea. Indeed, the new 'sectoral' restrictions – imposing restrictions on the export of certain classes of goods and services – marked a new approach to trade control when imposed on both sides of the Atlantic.
Julie Cooper, Weatherford's Regional Trade Compliance Manager for Europe, the Caspian and Russia, describes how her company adjusted to a chillier climate.
Ryan Lynch Cathie – All change for India
India's recent accession to the Missile Technology Control Regime ('MTCR') – and speculation that it may yet join the Nuclear Suppliers Group ('NSG') – has further emphasised the country's commitment to international export control standards. Less well-known is the increasing interest amongst Indian companies in sharing, disseminating and adopting best practice.
At the heart of the country's export control system is its list of 'SCOMET' (Special Chemicals, Organisms, Materials, Equipment and Technologies) items, which in the past year has seen noteworthy revisions.
In his presentation, Ryan Lynch Cathie, Managing Director of Products and Innovation at Securus Strategic Trade Solutions, outlines these and other important changes to the Indian export control regime over the past year.
Panel Discussion – Staying compliant through multiple jurisdictional layers: is it possible?
The challenge for a global business is to stay compliant in all the jurisdictions in which it operates, whether that's as a distributor, manufacturer or service provider. But how is this done? And how are inconsistencies managed and resolved?
Each of our panellists has many years' experience navigating the practical, legal and management issues that multinational business encounters. In this session, they will share thoughts and invite insight and discussion from delegates as they look for answers to key questions, such as:
How different are the perspectives of parent and subsidiary companies, when each is subject to the laws of a different country?
How much autonomy and responsibility for compliance decisions is it appropriate to allocate to different divisions of a company's operations?
How should jurisdictional requirements be prioritised?
Is a single Internal Compliance Plan appropriate in the age of global business or a false comfort that ignores the reality of complex and conflicting regulatory frameworks and policy imperatives?
Moderating this session will be Jay Nash, Managing Director of Strategy & Development at SECURUS trade consultants. Jay and his SECURUS colleagues have experience of navigating export control regimes in more than 50 countries around the globe.
Joining Jay on the panel are:
Carmen Fellows, Senior Director, Global Trade Compliance, Finmeccanica North America and DRS Technologies, Inc
Burim Ceni, Senior Manager Trade Compliance, RUAG Aviation
Bernadette Peers, Compliance Manager, Strategic Shipping Company Ltd, and Chair, Export Group for Aerospace, Defence & Dual-Use
Allison Porcella, Head of Trade Compliance, SR Technics
Lothar Harings and Marian Niestedt – A German perspective on EU trade controls:  policy and practice
Germany is Europe's largest exporter of hi-tech goods and plant machinery – and traditionally a major business partner of Iran. Its main regulatory authority, BAFA, the entity which handles licence applications, has developed a reputation for interpreting EU sanctions and export controls with thoroughness and rigour.
This is all the more relevant since approximately 60% of all licence applications within the EU are handled by BAFA.
Indeed, given Germany's pre-eminent role in the EU economy – and its broader political influence both regionally and internationally – the importance of understanding German export control policy and procedure cannot be underestimated.
In their presentation, Lothar Harings and Marian Niestedt, partners at law firm  GvW Graf von Westphalen, describe BAFA's approach and outline the five must-knows for exporters from Germany and their partners.
Bruce Leeds – Taking stock of U.S. Export Control Reform, present and future
The U.S. Export Control Reform Initiative – launched back in 2009 so as to more accurately address security threats while ensuring U.S. competitiveness – is part way through the second of its three phases, with many of the definitions and regulations that have distinguished and differentiated the two regimes of the Export Administration Regulations ('EAR') and the International Traffic in Arms Regulations ('ITAR') now reconciled, and numerous items moved away from the U.S. Military List to the Commerce List.
Compliance professionals affected by ECR (particularly those working in ITAR-focused industries) have largely adjusted to the implications of the changes. But are there more to come?
As the Obama presidency nears completion, how far is the Initiative from doing the same? How is a change of Administration in the U.S. likely to affect the Initiative? And should European businesses and the Europe-based subs of U.S. companies expect and prepare for further evolution or revolution?
Bruce Leeds, of counsel at Braumiller Law Group, outlines his thoughts on the future of ECR and the impact for all export compliance practitioners.
Richard Tauwhare – EU export controls on cryptography, software and The Cloud
An important session not only for providers of Cloud services – but exporters of cryptography and users of 'the Cloud' (and these days that includes most of us!).
Richard Tauwhare, senior Director of Export Controls and Sanctions at the London office of Dechert LLP (and former head of the Arms Export Policy Department at the Foreign and Commonwealth Office) describes the current state of EU export controls on encryption products, 'the Cloud' and related technology.
Richard will discuss:
The areas subject to export controls – cryptographic hardware, software, and technology
What is exempt and how can you tell
Key differences between EU and U.S. controls
Which export licences are available and when to use them
This is a must-attend session for all users of encryption products and of Cloud services – and all the more critical coming at this time of potential change in EU export controls, generally.
Ajay Kuntamukkala and Lourdes Catrain – Intra-company transfers: Straightforward? Not always. But they needn't be painful
Transferring controlled goods, services, and data and information between a company's international locations should be straightforward – but as many compliance officers know all too well, it can prove to be a headache.
This presentation by Ajay Kuntamukkala and Lourdes Catrain of the Washington, DC and Brussels offices of international law firm Hogan Lovells is a step-by-step account of best practice in making intra-company transfers and describes how the process can be rendered less painful. The discussion will cover U.S. and EU requirements that apply to intra-company transfers, available exceptions and general licences, and practical tips for structuring compliance programmes.
Burim Ceni and Hugo Munthe-Kaas – In Europe but not the EU: the experience of Norway and Switzerland
Not surprisingly, given that 28 states are (currently) members, the Europe Union has become as good as synonymous with the notion of 'Europe' as a whole: and thus the continent is bound by an obligation to adhere to the same Brussels-driven directives and regulations concerning export controls and restrictive measures.
But there are important exceptions. In those countries that have chosen not to accede to the European Union –Norway, Switzerland, Iceland – as well as the EU candidate countries of the Balkans and Eastern Europe, export control policy and practice tend to adhere closely to the contours of EU regulation, though there can be significant if subtle differences and points of departure.
Hugo Munthe-Kaas of Norwegian law firm Thommessen, and Burim Ceni, Senior Manager Trade Compliance, RUAG Aviation, Switzerland, share and compare their experiences, and invite delegates' questions on Europe outside of the European Union.
A 'must-attend' session for any compliance person currently working in a country that may leave the EU in the foreseeable future!
Johnny Xie – China's export control system
China is the world's second-largest economy, and recently surpassed the United States as the world's largest trading nation – with annual trade in goods valued at around $4 trillion. While not a member of the Wassenaar Arrangement, the MTCR or the Australia Group, its control lists and legislation are sophisticated and extensive – if not always easy to navigate.
Johnny Xie, general manager of Tradewin – whose previous experience includes working both for Chinese Customs and U.S. corporations and consultancies – is among a handful of professionals able to give a lucid explanation of Chinese export controls in law and practice. In addition to describing the relevant legal framework and respective role of ministries, Johnny will walk delegates through the licences available to exporters, how to apply and whom to apply to, and the distinctive features of China's control lists.
This is a must-attend session for anyone doing business in China.
George Tan – South East Asian export controls come of age: update on Thailand, Philippines and beyond
For years, export control regimes in much of SE Asia (including Thailand, the Philippines and elsewhere) were under discussion, but largely remarkable by their absence. But Thailand and Philippines have both introduced new laws which, once in play, will change that – creating new compliance obligations not only for domestic companies, but for foreign parent companies and investors alike.
George Tan, director of Global Trade Security Consulting in Singapore, one of only a very few people to possess a holistic appreciation of Asian strategic trade controls, assesses the state of play.
Virusha Subban – Introducing South African export controls
The Republic of South Africa is the only sub-Saharan country to have signed the Wassenaar Arrangement. It possesses the most sophisticated export control regulatory framework on the continent.
Key legislation regulating exports from South Africa includes the Non-Proliferation of Weapons of Mass Destruction Act and the National Conventional Arms Control Act. International trade in South Africa comes within the ambit of a number of agencies, including the Department of Minerals and Energy, the Department of Trade and Industry and the Department of Defence. Each has a role to play in the administration and authorisation of the export of controlled goods, as Virusha Subban of the law firm Bowman Gilfillan describes.
Virusha will also describe the sectors typically impacted by South African export controls, and the practical issues they encounter in dealing with the relevant agencies.
Cyndee Todgham Cherniak – Hotting up! Export controls and sanctions in Trudeau's Canada
Canada is generally considered to be passive in terms of trade controls in comparison with the United States.  Well, things are getting more dynamic.
Cyndee Todgham Cherniak, of Toronto-based specialist trade law firm LexSage, outlines recent key developments in Canadian trade controls and regulation that all export compliance managers should be aware of, including:
Changes to Canada's economic sanctions against Iran and Russia
Changes to Canada's export controls against Belarus
Recent cases under the Special Economic Measures Act
Recent cases under the Export and Import Permits Act
Update on developments under the Trudeau government
Lourdes Catrain and Stephen Propst – Fear and Trembling: the enforcement session
Reporting of enforcement by regulators in export control and sanctions matters gravitates around hard-hitting penalties and sometimes imprisonment. But beyond the headlines, there are many important questions to be answered:
What are the subtler trends beneath the headlines?
About whom and what kind of activities are the regulators concerned and why?
Are million-dollar fines the only tools they have at their disposal?
And how do companies handle enforcement actions involving multiple jurisdictions and multiple agencies?
This session, from Hogan Lovells' Stephen Propst and Lourdes Catrain, shines a light on the hows and whys of enforcement in the U.S. and EU.
Tom Keatinge – Banks and trade finance: managing an increasingly complex relationship
Due diligence pressures on banks get ever greater as regulatory expectations placed on the financial sector rise. At best, this rising burden leads to greater disclosure demands on their clients and account-holders; at worst, it leads to the termination of business relationships. Why is this?
In this presentation, Tom Keatinge, formerly of JP Morgan and now Director Of The Centre For Financial Crime And Security Studies At The Royal United Services Institute ('RUSI'), will provide an insight into the compliance approaches taken by banks to trade finance and propose means by which industry can facilitate relationships with banks and mitigate the risk of business disruption.
Alex Parker and Konstantin Bureiko – Investigations: Responses, process and challenges
An investigation is something a company usually wants to avoid – not least because of the potential collateral fall-out such as loss of company morale and reputational damage.
But if well conducted, the benefits to a corporation can far outweigh any such damage, as this session from Alex Parker and Konstantin Bureiko of international law firm Debevoise & Plimpton on sanctions-related investigations in Europe will demonstrate.
Amongst other areas covered, Alex and Konstantin will discuss how to respond to an enforcement action or a whistle-blowing event, the environment for self-reporting, what steps to take at the start of an investigation, and issues of data-sharing with non-EU regulators.
---
location
ETC Venues
8 Fenchurch Place
London
EC3