History in the making. Back issues of WorldECR dating back to 2011 are available to purchase. A valuable resource for every trade law library.
Back issues can be purchased below for £55. For bulk/series purchases, please contact mark.cusick@worldecr.com.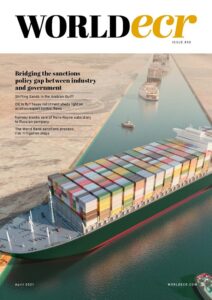 Issue 98
Navigating human rights due diligence * Norway blocks of sale of Rolls-Royce subsidiary to Russian company *Bridging the sanctions policy gap between industry and government * The World Bank sanctions process: risk mitigation steps * China hit with coordinated sanctions over Xinjiang * US imposes new controls on Russia in response to Novichok attacks * Export control laws and free ports in the UK
£55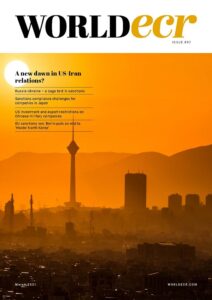 Issue 97
JCPOA: Back to the table? * Sanctions compliance challenges for companies in Japan * Berlin puts an end to 'Hostel North Korea' * EU dual-use exports: The Commission's 2019 report * Burma coup: OFAC announces sanctions * Third-party training to mitigate compliance risk: A business case * Russia-Ukraine – a saga told in sanctions
£55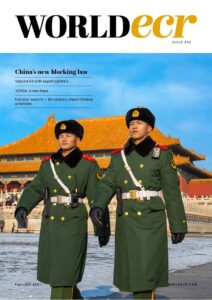 Issue 96
China's new blocking law * Vaccine hit with export controls * Sanctions, gender violence and the Security Council – time for a rethink? * National security – EU controls check Chinese ambitions * Qatar – diplomatic relations restored?
£55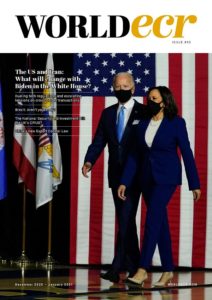 Issue 95
Ten questions and answers on China's new Export Control Law * European Union institutions agree new export control regime * The UK's post-transition period sanctions regime – continuity or change? * The National Security and Investment Bill: the UK's CFIUS? * US Global Magnitsky sanctions: the full picture * BIS amends licence review policy for national security controlled items destined for China, Venezuela, and Russia * Trump issues executive order prohibiting investments in Chinese military companies
£55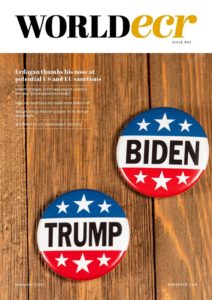 Issue 94
Recent changes in Chinese export controls: Are your China operations ready? * Squaring the circle: When sanctions screening and GDPR collide * Thought leaders: How can sanctions be made more effective? * CFIUK? The UK brings heavier scrutiny to its foreign investment * CFIUS 2.0: Mandatory filings now pegged to export control rules * What next for US space export controls? * Combining export and financial controls to counter illicit procurement
£55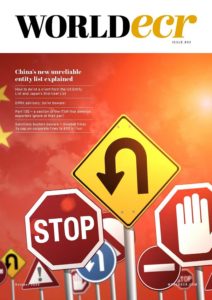 Issue 93
China's new unreliable entity list explained *  Part 130 – a section of the ITAR that defence exporters ignore at their peril * Backlash or bitten tongues: What's the long-term world response to US sanctions? * The United States' snapback dilemma * Impact of sanctions on international arbitration involving Russian parties * OFAC expands CUBA sanctions, targeting the hospitality, alcohol, and tobacco industries 
£55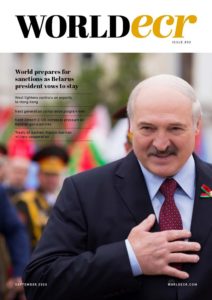 Issue 92
Export control milestone: Franco-German military cooperation * What does the UAE-Israel deal mean for the Arab League boycott? * Commerce publishes ANPRM on foundational technologies * TikTok sues US Commerce and President for 'political' ban * Risk of violating US sanctions as a ground for force majeure: A Dutch perspective * Nord Stream 2: US increases pressure on Russian gas pipelines
£55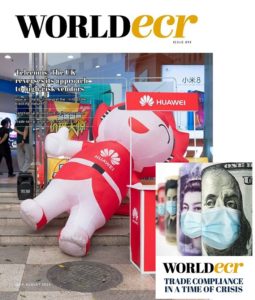 Issue 91
Judgment awaited: How will the ECJ interpret the limits of the blocking statute? * Addressing anti-money laundering and sanctions risk exposure in the art market * Challenges to multilateral export controls – the case for inter-regime dialogue and coordination * New clarifications for India's SCOMET list
£55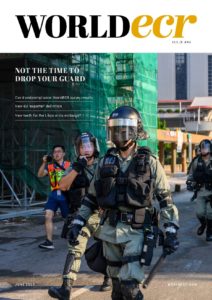 Issue 90
Self-disclosure in Germany's foreign trade law * Dutch landscape – the 'new' EU exporter definition * US issues guidance to tackle sanctions evasion and illicit shipping * EU lower court confirms case law on compensation for wrongful listings * Trade compliance risk assessment
£55