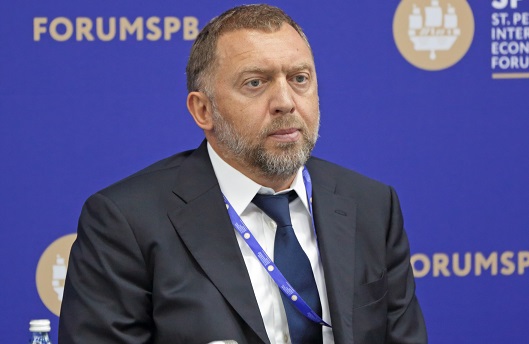 The US Department of the Treasury's Office of Foreign Assets Control ('OFAC') is preparing to lift sanctions on EN+, RUSAL and JS EuroSibEnergo ('JSE') by the end of January. Congress was notified of OFAC's intentions in a letter on 19 December, stating that sanctions would be terminated in 30 days.
The Russian companies were impacted by US sanctions on oligarch Oleg Deripaska in April 2018 – Deripaska  (pictured) either owned or had a controlling interest in them. The letter to Congress states that EN+, RUSAL and JSE have agreed with OFAC to 'undertaking significant restructuring and corporate governance changes', including 'reducing Oleg Deripaska's direct and indirect shareholding stake in those entities to below 50 percent; overhauling the composition of those entities' boards of directors; taking restrictive steps related to corporate governance; and agreeing to unprecedented transparency by undertaking extensive, ongoing auditing, certification, and reporting requirements.'
Half of EN+'s board of directors will be comprised of US or UK nationals and RUSAL's current board chair will step down. Deripaska will continue to be listed, as well as all his property or interests in property over 50%.
If the companies fail to comply, OFAC 'reserves the right' to relist them. OFAC has also extended the expiration dates for two general licences concerning the 'divestment from and winding down' of business with GAZ, another company in which Deripaska has an interest. New general licenses 13I and 15D will expire on 7 March 2019 rather than 21 January, following proposed corporate governance changes by GAZ.
The letter to Congress can be found here:
https://www.treasury.gov/resource-center/sanctions/OFAC-Enforcement/Documents/20181219_notification_removal.pdf