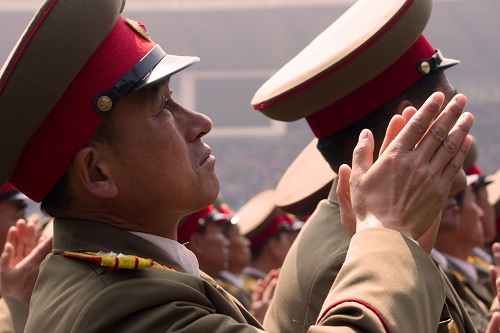 The EU has added 16 people and one entity, the Ministry of the People's Armed Forces ('MPAF'), to its list of those sanctioned over North Korea's ('DPRK') continued development of its nuclear and ballistic weapons programmes.
The latest sanctions align the EU's position with UN Security Council resolution 2397 (2017), adopted on 22 December in response to DPRK's 'flagrant disregard' for previous UN Security Council resolutions. Resolution 2397 imposes the toughest sanctions yet against the country. Measures include a ban on the export of textiles, and a cap on oil imports into the country. Commercial joint ventures with North Korean entities are prohibited, as well as the future hire of North Korean workers – who provide a lucrative income stream for the regime.
In addition to on-going nuclear tests, Pyongyang fired over 23 missiles during 16 tests in 2017, including three intercontinental ballistic missiles ('ICBMs'), which it claimed were capable of reaching the US.
The new sanctions bring the total number of people sanctioned by the UN in connection with DPRK's nuclear and ballistic weapons programmes to 79. Fifty-four entities are also sanctioned. A total of 41 people and ten entities are subject to autonomous EU sanctions.
The EU Council's press release can be found here:
http://www.consilium.europa.eu/en/press/press-releases/2018/01/08/north-korea-eu-aligns-its-lists-of-sanctioned-people-and-entities-with-the-latest-un-security-council-resolution/
UN Security Council resolution 2397 can be found here:
https://www.un.org/press/en/2017/sc13141.doc.htm