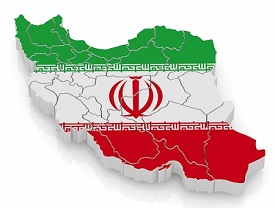 The EU Council has sanctioned two Iranian individuals and one Iranian state entity in responses to 'recent foiled attacks on the European soil'.
Iranian diplomat Assadollah Assadi, Saeid Hashemi Moghadam – the head of the Directorate for Internal Security in Iran's Intelligence Ministry – and the Directorate itself were added to the EU terrorist list on 9 January. The same names were added to France's autonomous sanctions list after the attempted bombing of an Iran opposition rally in Paris in August 2018. Tehran has also been implicated in the assassination of two Iranian-born opponents of the regime in the Netherlands in 2015 and 2017, and Denmark has also publicly accused the Iranian authorities of targeting dissidents.
The sanctions come at a time when the US has been urging the EU to abandon its attempts to salvage the 2015 nuclear deal with Iran, the Joint Comprehensive Plan of Action ('JCPOA'), citing Iran's 'support of terrorism'. President Trump withdrew the US from the JCPOA in May 2018.
The EU terrorist list was established as part of the response to the attacks of 11 September 2001, implementing UNSC resolution 1373 (2001). The 'terrorist list' is separate from the EU sanctions regime established in 2011 targeting the networks of Usama bin Laden, Al-Qaida, the Taliban and ISIL/Da'esh.
The Council has also renewed sanctions against those already listed, following its regular six-monthly review. Fifteen individuals and 21 entities are now listed; these are subject to asset freezes and EU operators are prohibited from dealing with them.
See Council Decision (CFSP) 2019/25:
https://eur-lex.europa.eu/eli/dec/2019/25/oj
The EU press release can be found here:
https://www.consilium.europa.eu/en/press/press-releases/2019/01/09/fight-against-terrorism-council-renews-the-designations-on-the-eu-terrorist-list-and-adds-two-iranian-individuals-and-one-iranian-entity-in-response-to-recent-foiled-attacks-on-european-soil/?utm_source=dsms-auto&utm_medium=email&utm_campaign=Fight+against+terrorism%3a+Council+renew