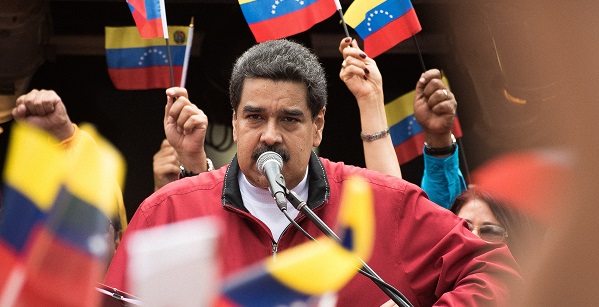 The US Department of the Treasury's Office of Foreign Assets Control ('OFAC') has designated the president of Venezuela, Nicolas Maduro, for 'undermining democracy and the rule of law' (31 July). The move follows the highly controversial election of a national constituent assembly ('ANC'), which will give Maduro's ruling Socialist Party sweeping powers, including free rein to re-write Venezuela's constitution, considered to be one of the most progressive in the world.  Venezuela has experienced a prolonged period of rioting, with tensions running high between between the government and the opposition. The political turmoil comes amidst economic upheaval due to rocketing inflation and low oil prices, with food and medicine in short supply.
'Yesterday's illegitimate elections confirm that Maduro is a dictator who disregards the will of the Venezuelan people,' said Secretary of the Treasury Steven Mnuchin.  'By sanctioning Maduro, the United States makes clear our opposition to the policies of his regime and our support for the people of Venezuela who seek to return their country to a full and prosperous democracy. Anyone who participates in this illegitimate ANC could be exposed to future U.S. sanctions for their role in undermining democratic processes and institutions in Venezuela.'
All of Maduro's US assets are frozen, he is not allowed to enter the US and Americans are not allowed to do business with him. So far, the Trump administration has refrained from escalating sanctions to an oil ban, which is likely to cause additional hardship for the Venezuelan people. It is unusual for the US to designate a head of state; Maduro joins DPRK's Kim Jong Un, Zimbabwe's Robert Mugabe, and Syria's Bashar al-Assad as the fourth such leader on OFAC's specially designated nationals ('SDN') list.
For OFAC's SDN list update see:
https://www.treasury.gov/resource-center/sanctions/OFAC-Enforcement/Pages/20170731.aspx
For information on OFAC's Venezuelan sanctions programme see:
https://www.treasury.gov/resource-center/sanctions/Programs/pages/venezuela.aspx