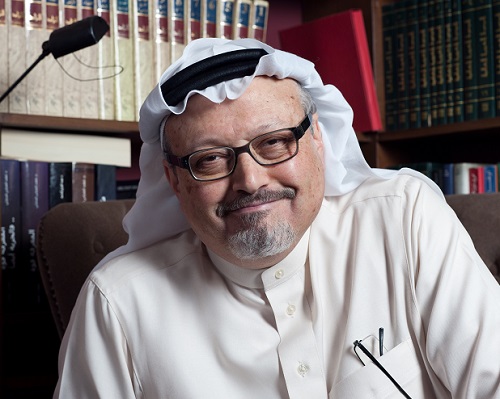 Both the US and France have sanctioned dozens of Saudi nationals in connection with the killing of journalist Jamal Khashoggi (pictured) in the Saudi consulate in Istanbul on 2 October. The Saudi government has admitted responsibility for the murder.
On 15 November the US Department of the Treasury's Office of Foreign Assets Control ('OFAC') designated Saud al-Qahtani, his subordinate Maher Mutreb, Saudi Consul General Mohammed Alotaibi, and 14 other members of an operations team for their role in the killing. The individuals were designated under Executive Order (EO) 13818, which implements the Global Magnitsky Human Rights Accountability Act targeting the perpetrators of serious human rights abuse and corruption.
France has also sanctioned 18 Saudi nationals in connection with the killing, preventing those sanctioned from entering France or the rest of the Schengen Area. 'France is considering with its European partners the possibility of a collective sanctions mechanism enabling the European Union in future to take the necessary measures in the event of serious human rights violations,' according to the French Ministry for Europe and Foreign Affairs.
See: https://www.diplomatie.gouv.fr/en/country-files/saudi-arabia/events/article/khashoggi-affair-individual-measures-22-11-18
See: https://home.treasury.gov/news/press-releases/sm547