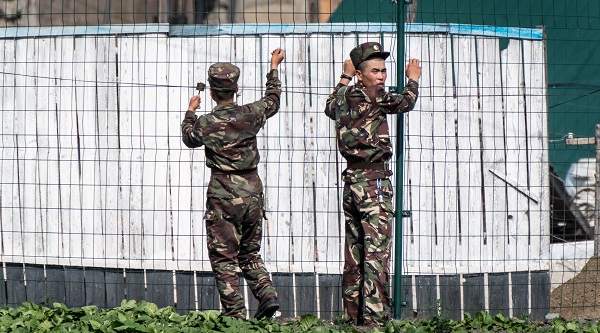 President Trump has issued an executive order ('EO') imposing additional sanctions on North Korea ('DPRK') (21 September). The EO gives the Secretary of the Treasury, Steven Mnuchin, the power to target non-US persons engaging in trade with DPRK and non-US financial institutions enabling this trade.
The EO allows the blocking of property (or interests in property) of individuals or entities that operate in key industries in DPRK. These include the construction, energy, financial services, fishing, IT, manufacturing, medical, mining, textiles or transportation sectors. The blocking criteria also applies to those who have 'engaged in at least one significant import from or export to North Korea of any goods, services, or technology', and those who own, control or operate any port in DPRK.
Any funds that originate from or pass through a bank account owned or controlled by a North Korean person into the US are to be blocked. The EO authorises the imposition of sanctions on any non-US financial institution that 'knowingly conducts or facilitates' any 'significant' transaction for a blocked person, or in connection with trade with DPRK.
The EO also prohibits vessels and aircraft 'in which a non-US person has an interest' from calling at a port or landing in the US if they have done the same in DPRK in the previous 180 days, including ship-to ship transfers.
The new sanctions are part of a concerted effort by the US to ratchet up pressure on DPRK by imposing sanctions on persons and entities in third countries. On 22 August, the Department of the Treasury's Office of Foreign Assets Control ('OFAC') imposed sanctions against ten Chinese and Russian entities, as well as six individuals, which had allegedly been supporting DPRK's nuclear and ballistic missile programmes, while the Department of Justice imposed civil forfeiture actions against two Singapore- and China-based companies. China is DPRK's main trading partner.
China, meanwhile, has insisted that it will enforce United Nations resolutions against North Korea, halting exports of condensates and liquefied natural gas with immediate effect, and limiting exports of refined petroleum products from 1 October.
OFAC has issued a new general licence, updated an existing licence authorising certain activities with DPRK, and published FAQs concerning the EO.
For the President's executive order see here:
https://www.whitehouse.gov/the-press-office/2017/09/21/presidential-executive-order-imposing-additional-sanctions-respect-north
For OFAC's FAQs and licences see here:
https://www.treasury.gov/resource-center/sanctions/OFAC-Enforcement/Pages/20170921.aspx