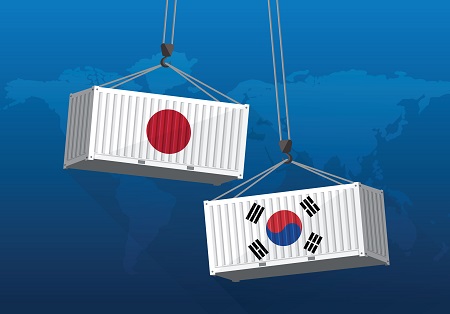 South Korea's Hani news agency reports that, at a 26 October press briefing at the US embassy in Tokyo, US Assistant Secretary of State David Stilwell urged the South Korean government to continue with its General Sharing of Military Information Agreement ('GSOMIA') with Japan – despite the current friction between the two countries, manifest in the mutual tightening of export controls.
Seoul has hinted that it might terminate its participation in the agreement – the value of which, Stilwell noted, was underscored by the recent (October) test by North Korea of a new submarine-launched ballistic missile.
According to Hani, while Stilwell 'strongly urged' Seoul and Tokyo to mend their differences, he said that it was not the role of the United States to mediate between them.