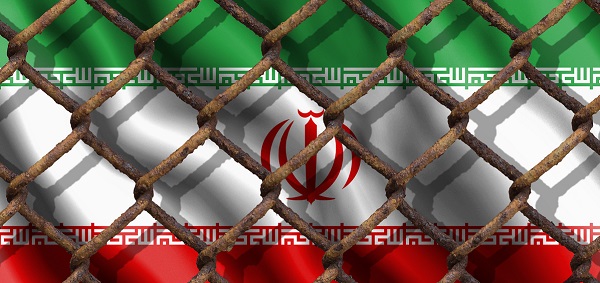 Readers are alerted that 4 November marks the end of a 180-day wind-down period under which companies had the chance to phase out their activities in Iran before the re-imposition of the remaining US sanctions lifted under the Joint Comprehensive Plan of Action ('JCPOA') agreed with Iran by the permanent members of the Security Council, and Germany in July 2015.
A slew of sanctions has already been re-imposed from August.
According to US State Department FAQs, the sanctions which will take effect from 4 November onwards include:
'Sanctions on Iran's port operators, and shipping and shipbuilding sectors, including on the Islamic Republic of Iran Shipping Lines (IRISL), South Shipping Line Iran, or their affiliates;
Sanctions on petroleum-related transactions with, among others, the National Iranian Oil Company (NIOC), Naftiran Intertrade Company (NICO), and National Iranian Tanker Company (NITC), including the purchase of petroleum, petroleum products, or petrochemical products from Iran; Issued on May 8, 2018 Last Updated on August 6, 2018;
Sanctions on transactions by foreign financial institutions with the Central Bank of Iran and designated Iranian financial institutions under Section 1245 of the National Defense Authorization Act for Fiscal Year 2012 (NDAA);
Sanctions on the provision of specialized financial messaging services to the Central Bank of Iran and Iranian financial institutions described in Section 104(c)(2)(E)(ii) of the Comprehensive Iran Sanctions and Divestment Act of 2010 (CISADA);
Sanctions on the provision of underwriting services, insurance, or reinsurance; and
Sanctions on Iran's energy sector.'
The US government is also revoking authorisation 'for U.S.-owned or -controlled foreign entities to wind down certain activities with the Government of Iran or persons subject to the jurisdiction of the Government of Iran that were previously authorized pursuant to General License H.'
Secretary of State, Mike Pompeo has outlined 12 'demands' of Iran – including that it should close its heavy water reactor, end support for terror groups in the Middle East, and end support for Houthi groups in Yemen – which he says must be met before any new deal is agreed.
Earlier this year, the State Department convened an Iran Action Group, which has authored a report, 'Outlaw Regime', that describes the 'scope of Iran's destructive behaviour at home and abroad', and why 'the Iran deal was proving to be a failed strategic bet that fell short of protecting the American people or our allies from the potential of an Iranian nuclear weapon.'
See:
https://www.state.gov/documents/organization/286410.pdf
and
https://www.treasury.gov/resource-center/sanctions/Programs/Documents/jcpoa_winddown_faqs.pdf