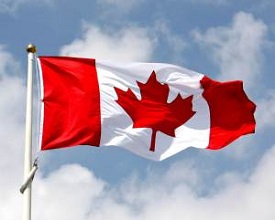 No conclusive proof has emerged of Canadian vehicles being used in human rights violations by the Saudi government against its own people, but Ottawa will still take stock of its export control system. So said foreign minister Chrystia Freeland addressing a government committee on 8 February.
She also announced that the government would be supporting the inclusion of a 'substantial risk clause' in the law, by which government 'would not allow the export of a controlled good if there were a substantial risk that it could be used to commit human rights violations.'
She said: '[A] substantial risk clause would mean that Global Affairs Canada would need to ensure – before the export of controlled goods – that we have a high level of confidence that controlled exports will not be used to commit human rights abuses.
'This is a significant decision. It will mean changes in how Canada regulates selling weapons. This is the right thing to do. Canadians fundamentally care about human rights for all, and Canadians rightly expect that exports are not used to violate human rights.'
Freeland also praised the progress the Canadian government was making with Bill C-47, which, when passed, will amend the Export and Import Permits Act to allow Canada to accede to the Arms Trade Treaty ('ATT').