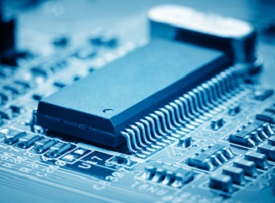 The US Department of Justice ('DoJ') says that an electrical engineer 'has been found guilty of multiple federal criminal charges, including engaging in a scheme to illegally obtain integrated circuits with military applications that later were exported to China without the required export license.'
According to the DoJ, 'After a six-week trial, Yi-Chi Shih, 64, a part-time Los Angeles resident, was found guilty on June 26 of conspiracy to violate the International Emergency Economic Powers Act (IEEPA), a federal law that makes illegal, among other things, certain unauthorized exports… Shih was convicted of all 18 counts in a federal grand jury indictment.
Assistant Attorney-General Demers said, 'The defendant has been found guilty of conspiring to export sensitive semiconductor chips with military applications to China. I would like to thank the prosecutors and agents, including those from the Royal Canadian Mounted Police, for their efforts in this successful investigation and prosecution.'
The DoJ said that Shih and co-defendant Kiet Ahn Mai, 65, of Pasadena, California, 'conspired to illegally provide Shih with unauthorized access to a protected computer of a United States company that manufactured wide-band, high-power semiconductor chips known as monolithic microwave integrated circuits (MMICs).
'Shih defrauded the U.S. company out of its proprietary, export-controlled items, including its design services for MMICs, according to trial evidence. As part of the scheme, Shih accessed the victim company's computer systems via its web portal after Mai obtained that access by posing as a domestic customer seeking to obtain custom-designed MMICs that would be used solely in the United States. Shih and Mai concealed Shih's true intent to transfer the U.S. company's products to the People's Republic of China. The MMICs that Shih sent to China required a license from the Commerce Department before being exported to China, and a license was never sought or obtained for this export.'
Shih is to be sentenced in September and faces a 'statutory maximum sentence of 10 years in federal prison.'
https://www.justice.gov/opa/pr/electrical-engineer-convicted-conspiring-illegally-export-china-semiconductor-chips-missile